Strategy and Content Creation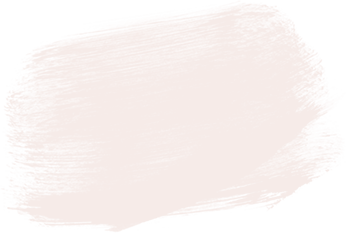 The world's largest companies and brands are already leveraging their brand by creating visual content. You don't want to stay behind.
Instagram has conquered the world!
seriously.
Research shows that as of 2020 there are over a billion active users per month on Instagram. If you want to keep up, this is not the time to sit back and relax. It is important and worth taking the opportunity as long as it exists, and be the one who shares excellent, precise, and valuable, eye-catching content, the kind that keeps your audience from looking past your brand. 
Don't deliver a product, deliver an experience
Bottom line - you have to use high quality visual content to market your business.
Visual content that corresponds with a brand's values and gives added value to its target audience is one of the most important marketing and strategy tools of every business.
Whether you're running a hotel, restaurant, retail or travel company, or even if you're a personal trainer, your business needs a constant flow of quality content to successfully promote its activity, especially in a time when digital media is a paramount platform for business promotion. 
It is supposedly a simple idea, but one that usually does not take priority and importance, and is thus often done in a careless manner that leads to harmful results.
Does your business need to generate visual content?
Is your brand consistently featured across all media that target your business's audience?

Does your business have a sufficient amount of visual content to update social media timely and consistently? And does the content's quality represent your brand faithfully? 

Have you largely invested in marketing your product or service online, without ever increasing traffic and engagement from your clientele?

Does your business have the time and resources to create visual content?
If you've answered "No" to at least one of the above questions, you should consider investing in creating visual content. 
Visual content is not just taking pictures. It is the creation of customized content for your business, from strategy and concept, to final application.
We create a custom-made strategy, "made-to-measure" the brand and client, while providing a platform for the brand's strengths. The brand's content strategy is created based on a deep understanding of a brand's values, color palette, textual content, and target audience. 
The brand's content strategy is build after understanding the brand's values, the color it characterizes, its textual content, and its target audience.
Don't be like everyone else, be different
A good photo is not achieved with a simple "click" on a camera – it is so much more than that.
A good marketing image, one that conveys brand values while highlighting an aesthetic and meticulous professionalism, is a product of complex production that includes styling, photography, editing and a combination of accessories that perfectly complement the brand's vibe.
Most professional photographers specialize in a certain style,  for example photography of architecture, food, or fashion. What if you want to present the business as a whole, and market it using lifestyle images that combine a variety of photography styles, suitable as well for social media marketing?
It sounds complicated, but imagine...
Find a single supplier that can do it all - from strategy building, to creating a concept and final product.
Market your business with content on an international level that is always in line with the hottest trends.
Get clear instructions on how to organize images on social networks in the most harmonious way.
Let us build you an amazing Instagram feed
that will leverage your business to next level
Let's Create Magic Together

Does your business needs a new content strategy and creation of visual content?
That is exactly what we do!
Let us add the spark to the brand and the business.
Leave your details below and we'll contact you shortly.