A holiday in Greece as the summer holiday starter is a long standing tradition in the Leibovitz-Golan Home.
If your a religious reader of the blog, you must already know that Daniel and I love everything about Greece – the short flight from Israel, the people, Greek cuisine, amazing landscapes, sunbathing, and whatnot 🙂
Greece and I share a glorious past. It all began with the famous all-inclusive vacations, on the islands of Kos and Rhodes, and throughout the years evolved into a love story which, beside sunbathing, incorporates trips around this oh-so-special country. Until now, we have been able to travel in Athens, Crete and Zakynthos, but this time we decided to change direction and to go north, to an area considered relatively less touristy, for not being a "Greek Island".
So here I was thinking that Greece could no longer surprise me after so many trips, but the North of Greece surpassed all of my expectations! This time we really succeeded in getting it all in – the experience of a super young and vibrant urban city, breathtaking monasteries set in unimaginable landscapes, and of course, how could we do without a couple of days spent sunbathing in the Sithonia peninsula, feeling like we were in Thailand instead of Greece…
To make a long story short – it was a perfect vacation and I'm back to tell you all about how to recreate the success on your next trip 🙂
Detailed travel guides on Thessaloniki, Meteora, and the amazing resort hotel we stayed at in Halkidiki are only a click away, but before you dive into the details, here are 20 photos from our first summer holiday of 2019, a peak at our special trip to Northern Greece.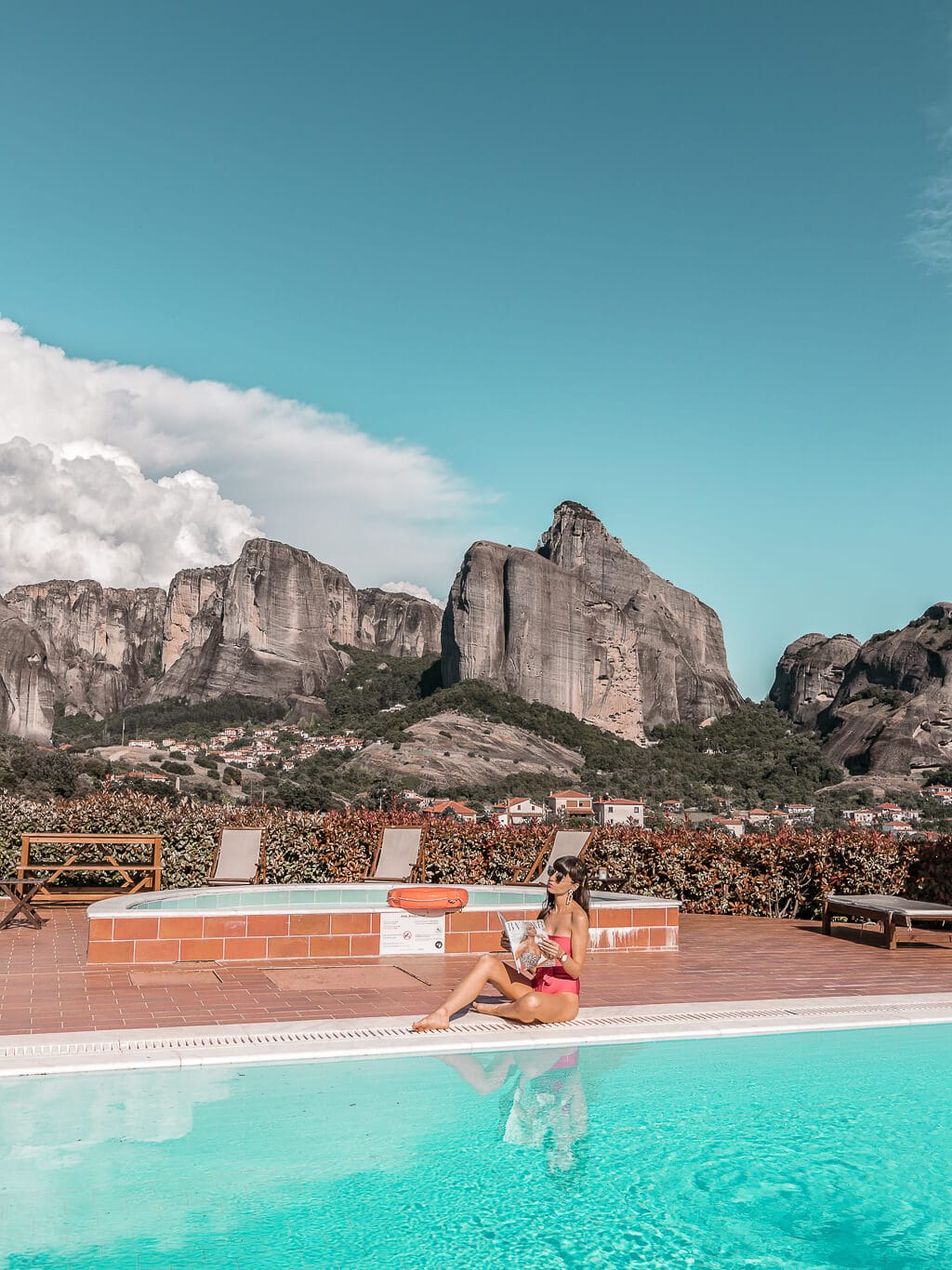 If you enjoyed this post share it on Facebook and save it on Pinterest ♡
PIN FOR LATER 🙂